Connect to Deep ECN Liquidity
for Forex market and all CFD markets
multiple LPs in the exchange-like trading venue
no last look execution, no requotes, no rejections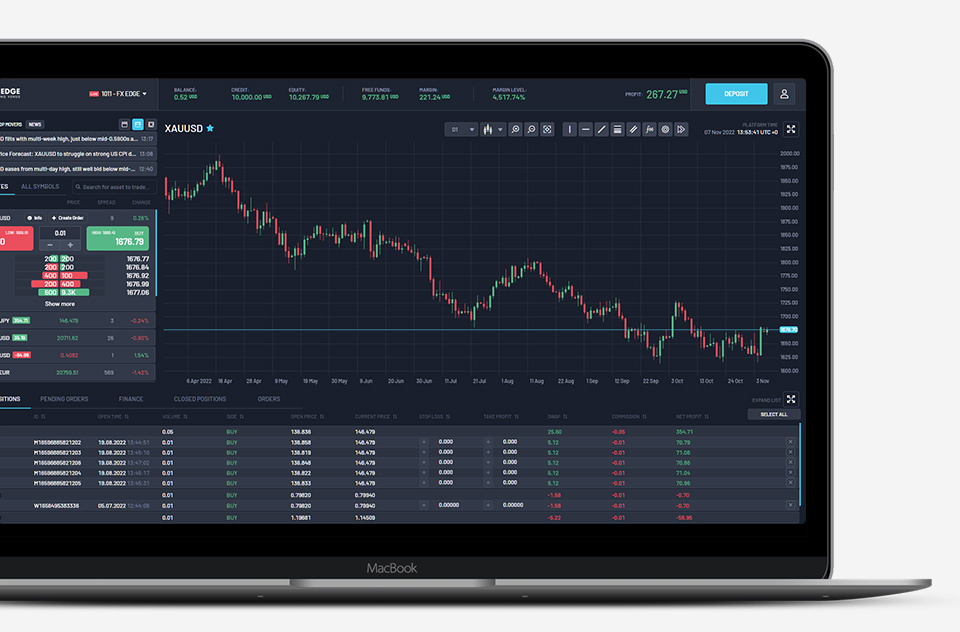 About FX-EDGE
Financial
technology company
FX-EDGE (brand name of DNKR ZA (Pty) Ltd) is a financial technology company authorized and regulated by the Financial Sector Conduct Authority (FSCA) of South Africa with License no. 49288.

Innovative trading technology
FX-EDGE has invested in cutting-edge technology therefore we can now offer our clients matching engine technology that is already used by several institutions around the world.
Since the launch in 2016, our team of experts has been developing proprietary trading technology based on an exchange-like, no last look execution to provide a fully transparent trading environment for all market participants.
Our advantages
Trusted liquidity partner
We focus on transparency and trust. We have built our success working in close relationships with our clients and partners to give them all the necessary tools and support to help them grow their forex brokerage business.
Safety of funds
All clients deposits are kept on segregated accounts, which are completely separated from FX-EDGE own capital.
Our Venue is a clearing house
We want our clients to be sure that we are a trusted liquidity provider. The profit obtained in our activity comes from execution fees and specific operational services provided to our clients. FX-EDGE does not invest with its own capital or with third-party capital. The lack of speculative operations by the FX-EDGE gives clients the following.
Preventing competition among the broker and its clients for the execution of orders.
Preventing broker bankruptcy risk caused by a sequence of unsuccessful transactions.
FX-EDGE challenges conventional STP set-up and allows trading clients and other market participants through its matching engine technology to trade independently at prices indicated by the clients themselves and not by the Forex broker or liquidity provider. As a result, trading clients will have the ability and opportunity to not only act as liquidity takers but also as liquidity providers in our trading venue . By placing limit orders and matching your trades with other market participants, you will experience no last look, no slippages, no rejections and ultra-low latency.